Our Efforts in Food Safety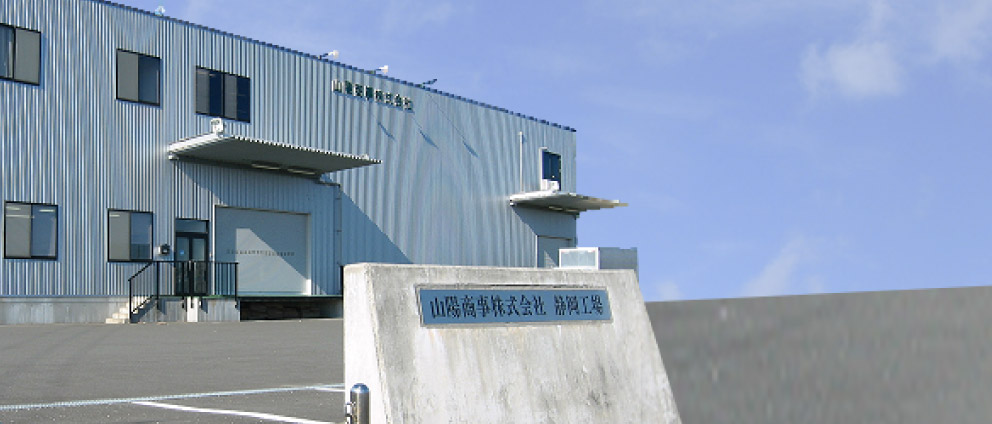 We work hard to provide safe and reliable products.
Exterior of Shizuoka Factory
Quality & Management
The most important aspect of our Food Safety Policy is the three-fold management system for production and production environment.
1. Prevention of health hazards with HACCP (Hazard Analysis Critical Control Point) system in production and production environment management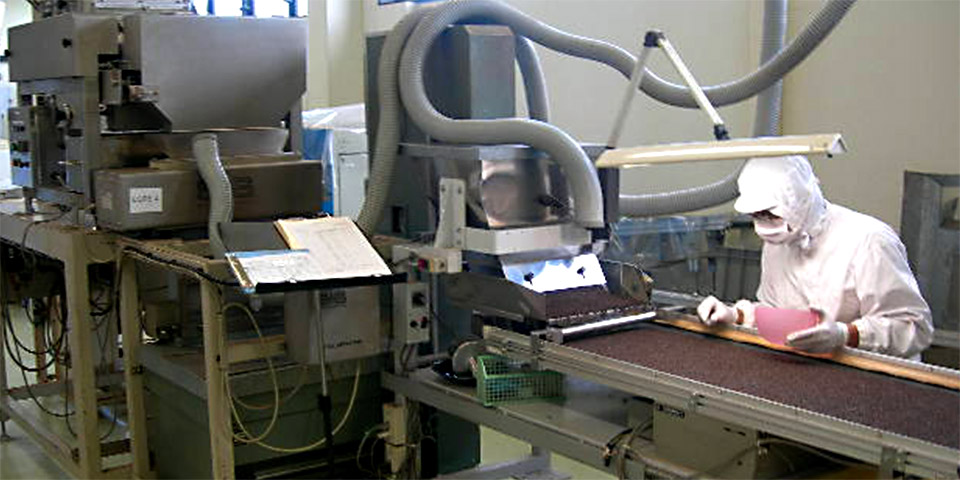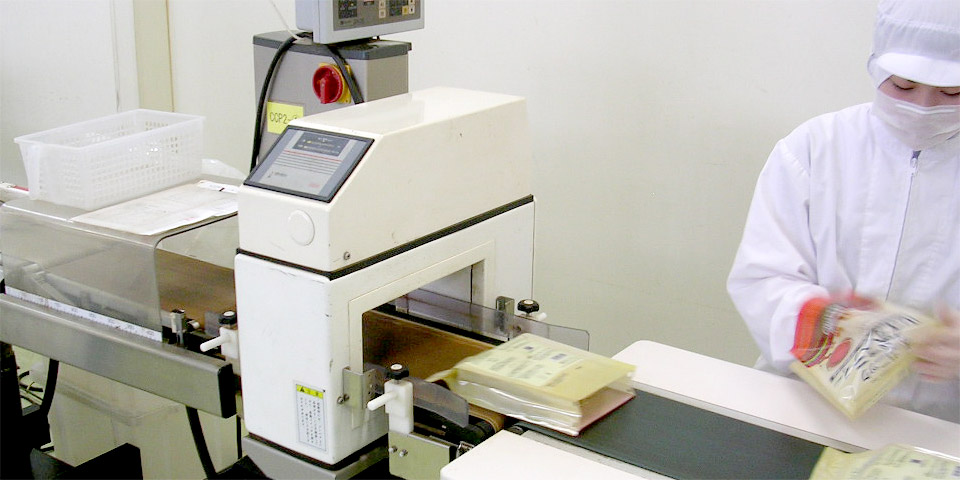 Production Management
We ensure safety through Production Management, including analysis and elimination of hazards in each production process, and detection and removal of foreign substances and metal objects.
Hygiene Management
We ensure safety through monitoring worker health, sterilizing production equipment, and preventing contamination in the production environment.
Safety Management
We ensure safety through examining ingredients for microorganisms and residual pesticides, and acquiring safety certification for materials and equipment.
2. Quality management in production and production environment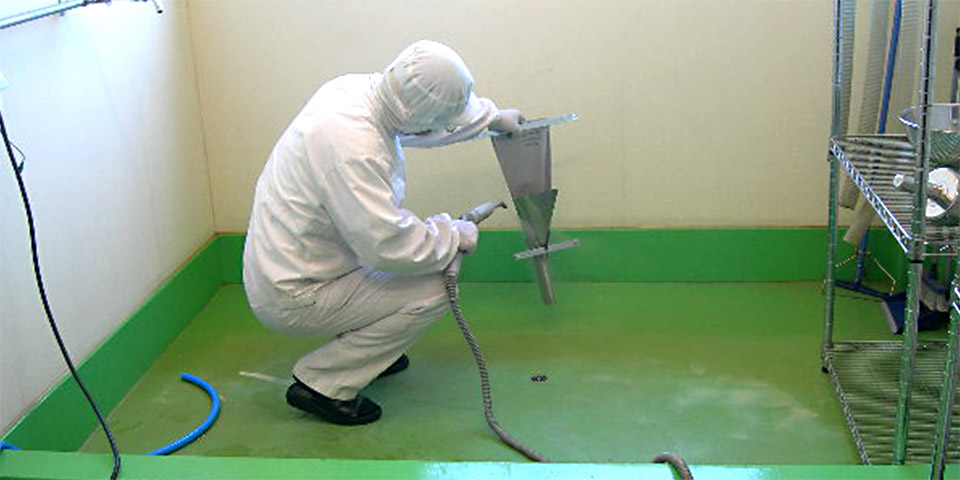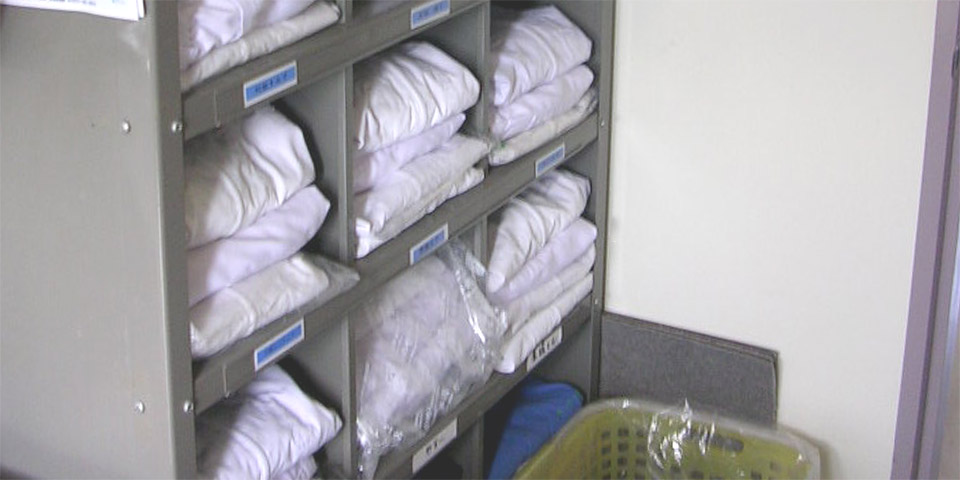 Quality Management
We conduct quality inspections on over 400 items (daily, weekly, monthly).
Production Processes
We conduct Production Management using a QC chart on everything from procurement of ingredients to product delivery.
Production Equipment
We utilize a cutting-edge production line room (negative pressure ventilation system, outdoor air cleaning system, jet stream transportation of ingredients, etc.), microorganism detection room, cleaning and sterilization room, and worker uniform laundry room.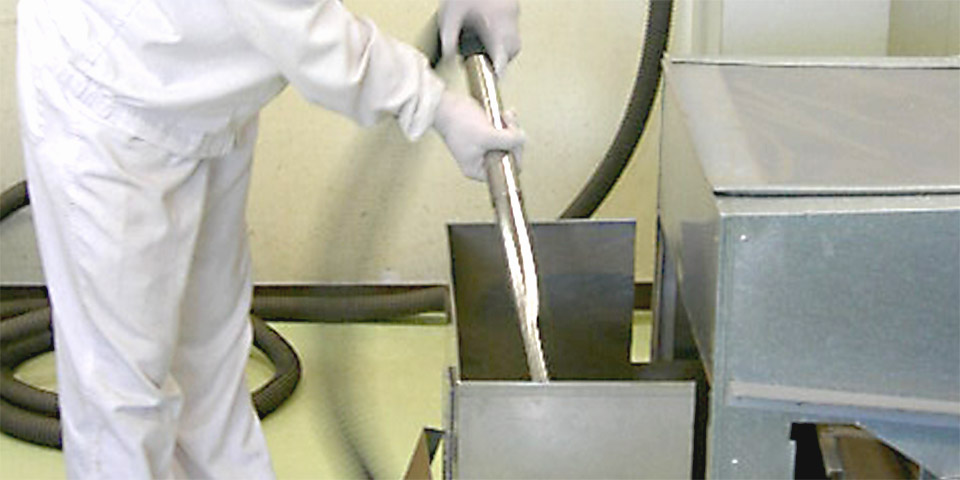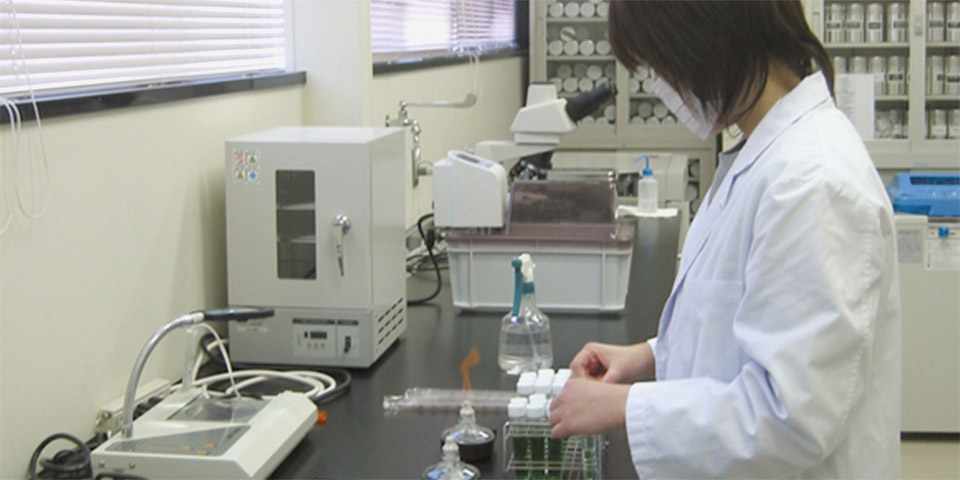 We work to improve both the environment and efficiency of production, utilizing environmental goals for our factory as well as business partners.
We use the Plan-Do-Check-Action (PDCA) cycle of improvement at production sites and for the production environment.
We conduct inspections on environmental sanitation as well as prevention of disasters and crime every day.
Environment & Society
1. Focus on Environmental Management
We practice environmentally-friendly business and activities to conserve our planet so that we can work with tea, nature's blessing, for years to come. Keywords are quality, safety and environmentally-friendly.
Environmental Goals
We establish and achieve goals for conserving the environment, based on an understanding of the company's environmental impact.
Environmental Conservation Activities
We promote energy-conservation, resource-conservation and green procurement.
Prevention of Pollution
We consciously carry environmentally-friendly products and work to conserve the environment for the community and planet.
2. Compliance with Corporate Social Responsibility (CSR)
A company has a significant mission and responsibility to contribute to society through its business. The president and all employees of our company comply with laws and regulations and conduct work in a lawful and transparent way.
Our in-house Compliance Committee works to promote lawful work and consistent practice of the company's Code of Conduct (Declaration of the 8-article Code of Conduct) by all employees.
We clarify our stance on work and comply with laws and regulations. We do not accept, and make an effort to eliminate, all internal and external violations to food laws.
We standardize compliance with laws and regulations, and promote our company's Code of Conduct by disseminating the information throughout the company as well as promoting it externally.
We implement a system for building trust via compliance with laws and regulations. All employees confirm the importance of legal compliance and work to create a cheerful and wholesome workplace without corporate crime, legal violations or wrong-doings.